Typical day...
Sun is out, Gravely not running AGAIN... Freckles (sun damage) pop through the skin with in 10 minutes of being outside. Somehow a weld on my gate is broken, so I will be making a trip to Tractor Supply at some point today! Can't lock up horses if 18' is wide open! And I just refuse to do any more "jerry rigging" at this point. I already feel like the estate is looking a little too red neck for me as it is.
Lots on my plate these days.
Part time at Pirates' Lair
Husbands business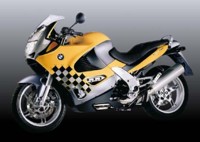 Part time at Paradise Sitters ... My pet sitting of Horses and Birds... not an everyday thing!
and now... new on my plate ... although the most exciting thus far... Part time at Blake House Inn B&B see their web site... here...
Blake House Inn Link.
Be sure to check out the specials page... There are always things going on around here, and this is the PERFECT place for a girls weekend adventure! OR a Man's get away...
I am excited about being able to cook for people, tell them about fun things around Asheville, and get back out into the working world! Instead of a world of my own making.